Did you know women make great coders and scientists? Although it should be obvious, sometimes we need a reminder about women's contribution to our industrious modern society. Especially in a world where most developed countries have about 10-15% women occupying tech and computation related seats.
The curated list of organizations we've prepared in this post have a very noble common mission: bringing more females to tech and programming world by supporting and empowering young girls and women of all ages.
Did you know coding can enable unbelievable powers and dream-like, meaningful life paths?
Find a meaningful purpose
Change the world literally
Improve your standards
Open doors to infinite opportunities
Meet people like you and make friends
Build and invent new things
Have a career at tech moguls like Google,
Apple, Netflix, FB, LinkedIN, Instagram,Alibaba, Tencent, Tesla, Amazon etc.
Work independently
Work on location-independent projects.
Here is our list of most significant organizations that support females who code or want to learn coding.
1- Anita Borg Institute for Women and Technology
Are you a bit frustrated that many organizations serve girls below 18 years old or girls in college? This organization serves girls and women of all ages whether you are 15 years old or 75 years old.
Anitab.org honors the memory of Anita Borg who pioneered not only tech innovation but also women involvement in computation in general. They also have a vast local representation and events across the world. Some examples are India, London, Dublin, California, Florida, Austin and many other cities and regions.
With the noble mission of training 1 million African-American youth by 2040. BlackGirlsCode already is on track to achieve its goal with some very serious activities under
Already partnered with industry giants such as Google, Oracle, Capital One and Verizon BlackGirlsCode has a strong momentum. So, go get involved with BlackGirlsCode through their cool events and hackathons and give them some support if you can.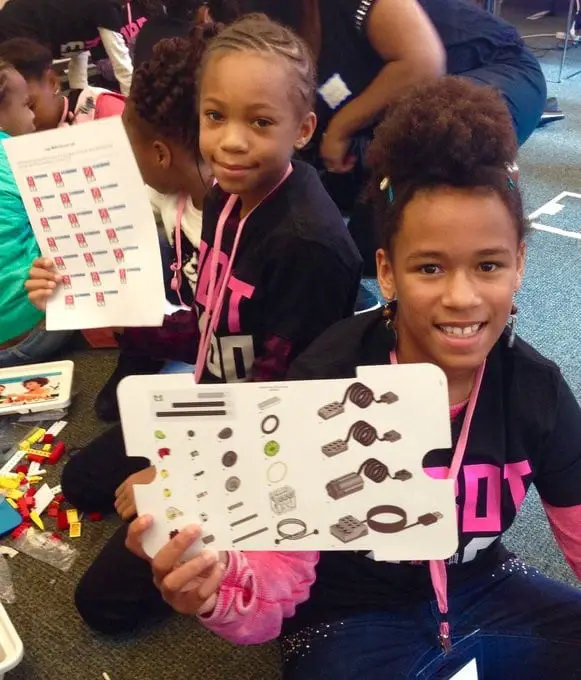 A Microsoft initiation Codess is another global organization that supports female coders. Codess holds high quality workshops and events all around the world that won't disappoint you.
They have online events as well if variety of locations they have don't suit you. (Atlanta, Bangalore, Beijing, Bucharest, Dublin, Herzeliya, Hyderabad, India, London, Los Angeles, New York, Prague, Romania, San Francisco, Seattle, Stockholm, Sweden, Tallinn, Vancouver, Boston, Austin, Ghana, Kenya, Singapore)
From humble beginnings to an unstoppable movement causing global excitement, a truly inspiring story itself codetoinspire empowers young ladies in Herat, Afghanistan to learn coding and develop serious projects for the community.
This makes us feel like love and coding has infinitely more power than wars in terms of doing good and transforming our world to a better place for everyone.
From the organization's website beautiful inspirations in their philosophy pop up everywhere. For instance, check out this quote from Rumi: "Where there is ruin, there is hope for great treasure."
It will be very nice to see such computational organizations popping up throughout Afghanistan and rest of the developing world.
Code Jam to I/O for Women 2020 was a very exciting event that facilitated coding competition for women with awards.
Code Jam to I/O for Women brought women from around the globe together, working to solve tough algorithmic challenges in a 2.5 hour, single-round coding competition.
The top 150 on the scoreboard receives a ticket and reimbursement to offset travel expenses to Google I/O, exciting!
Although it's an event rather than an organization we're including it here since it will be repeated every year and you might wanna save the dates in your calendar.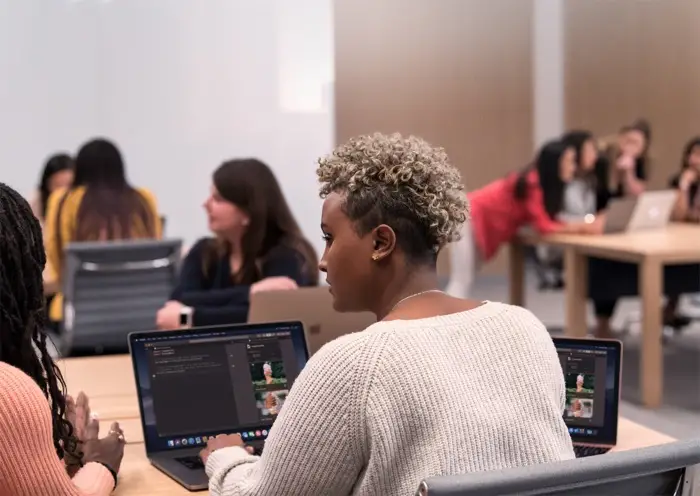 If you are a girl in China don't miss out on this awesome opportunity to reach out to a cool coding organization. They are expecting you and they want to support you so, if you contact them it's going to make this organization happy! They have hundreds of volunteers and already served more than a thousand girls and the number is growing. (site might not be accessible from the U.S.) 
Beijing University, Communication University of China, Hainan University, Zhejiang University, Xiamen, Chengdu Information Engineering University, Chongqing Club, Sichuan Foreign Studies University, Huazhong Normal University, Nanjing University, Minjiang College, Renmin University of China Suzhou Campus, Renmin University of China, Guangdong University of Foreign Studies, Guangzhou Club, Hong Kong Baptist University, Xi'an Club, Dalian Club, Nanjing Club, Coding Girls, Coding in Nanjing, Shenzhen Club, Chengdu Club, Guangzhou Club, Hangzhou Club, Wuhan Club, Shanghai Club
7- Apple Entrepreneur Camp
Apple Entrepreneur Camp
For organizations founded and led by women.
If you're a woman 18+ years old, committed to developing for Apple platforms you can consider applying for Apple's very cool Entrepreneur Camp with a unique and innovative app.
On the move with a fantastic slogan, Apple says they believe apps for everyone should be made by everyone. What a powerful motto.
During this hands-on technology lab, you'll receive one-on-one code-level guidance on your app from Apple experts and engineers, as well as mentorship, inspiration, and insights from top Apple leaders. Up to three members of your company may attend, but at least one must be a woman developer, and one must be the woman founder, co-founder, or CEO. The third member of your team may be any gender. After the lab concludes, you'll get ongoing support and become part of a growing community of other exceptional alumni who can help you build your business.
One Year of Free Membership
Membership in the Apple Developer Program allows you to submit your apps to the App Store and includes access to beta software, advanced app capabilities, extensive beta testing tools, and app analytics. It also includes the opportunity to get code-level support from Apple engineers during the membership year.
Exceptional Community
You'll have a network of world-class senior leaders and advocates you can ask for help in building your business and personal network. You'll also get exclusive access to Apple Entrepreneur Camp Alumni Forum for sharing thoughts, posting questions, and providing peer-to-peer mentoring for your cohort as well as your extended network of Apple Entrepreneur Camp alumni in a secure environment.
Ongoing Support
You'll establish an ongoing relationship with an Apple Developer representative who is an expert in your field and will guide you through app development, as well as act as a connection to Apple support for at least one year after your time at the lab.
Tickets to the Next WWDC
The woman founder, co-founder, or CEO and woman developer will receive tickets to the Apple Worldwide Developers Conference (WWDC) directly following lab attendance to stay connected with peers, meet other women in technology, and attend a special Apple Entrepreneur Camp alumni event at the conference.
Django Girls is a very serious organization holding events globally. They had about 2000 volunteers, 1000 events across nearly 100 countries and 526 cities.
Django is a web development framework and if you're a girl particularly interested in web development with Django, Django Girls is an incredible resource. Aside of the great Django tutorials they offer in many languages they also have mentorship programs and real world events to get together and meet.
Female Coders is a great organization that runs exciting Hackathon events, presentations, lunches and dinners. They seem to be situated in North Austria near Czechia border in a small city called Linz.
They have project tracks in AI, Web, IoT and Free Track.
Another coding organization that serves girls in the USA and Canada. Girl Coders have very interesting and diversified Workshop programs in many different programming languages. Just contact and learn the suitability of their programs near you.
You can become a mentor or if you are a girl between 9 and 16 years old you can reach out to get support. If you are interested you can also reach out to support them. They hold events in a specific area in Switzerland.
With only 1-2 hours per week after school, on weekends or during summer, you can get involved in this awesome movement. They have free clubs for 3rd-5th and 6th-12th grade girls.
Are you already in college? No worries. They have College Loops for 18+ years old university-level support and activity. This option seems to be available only in the US so far but this movement is growing fast and you never know how many countries it will expand to.
They also have summer immersion and super cool Code at Home programs (all free activities).
Are you a female looking for coding activities or do you know someone who might benefit from these programs? Go discover GirlsWhoCode! Or share this awesome website with girls you know. Also are you someone who can afford to support such an impactful movement? Consider making a one-time or monthly donation to GirlsWhoCode.
The USA
Canada
The UK
India
But you can also start a club!
Summer Immersion Program, Clubs, and College Loops. 300K girls served in-person so far and 300M people reached in total. You can also run Virtual clubs.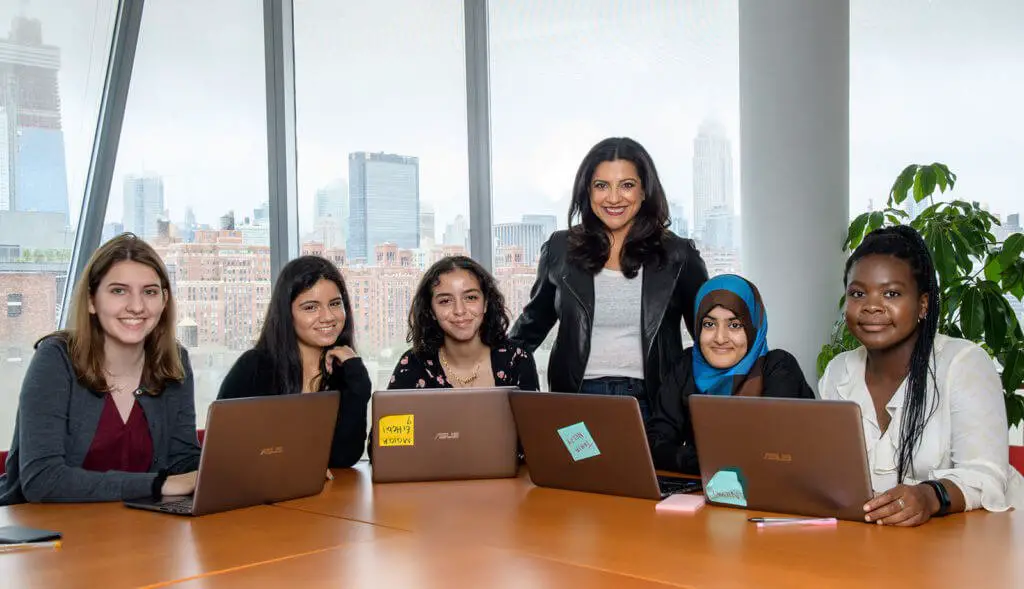 Are you into games? Mygames4girls offers a bunch of cool coding games at different difficulty levels that can really help you get your feet wet and take some baby steps towards programming.
Games can take a lot of time, but you know what they say, everything in moderation.
Tons of resources, search engine to find Collabs in your area and connect with many resources and partners.
This USA focused organization is very strong and offers grants, mini grants and all kinds of other supports. As of mid-2020 they have already served 20M+ girls in 41 US states across 30K+ organizations.
15- Programmer Girls School
Another heartwarming organization is from Pakistan. Emerging markets definitely have a strong momentum in tech and business and this synergy can be felt in other areas such as education or non-profit.
ProgrammerGirlsSchool has very interesting programs for Pre-school, primary and secondary levels (elementary school, middle school and high school in the US).
Unfortunately, it's not a non-profit organization and there are fees for the school involvement which they have to use to cover school costs as well. Nevertheless it's fantastic to see advancements all over the world and Pakistan is just warming up!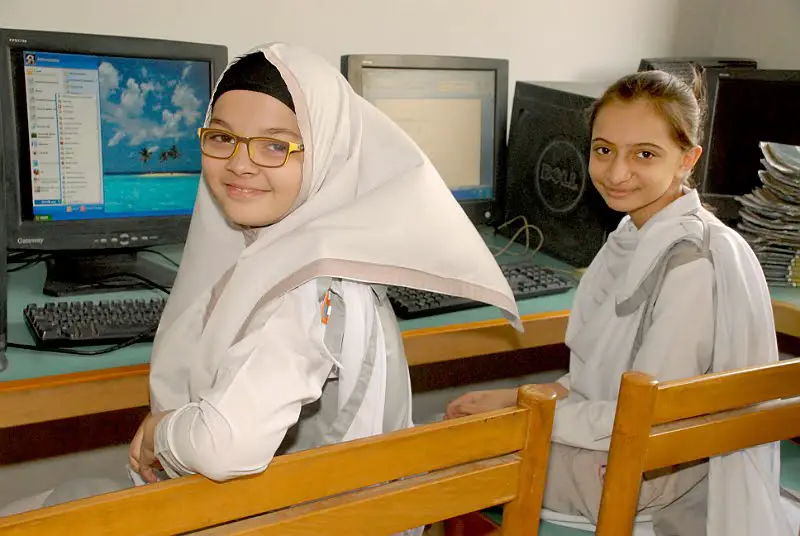 There are infinite benefits of learning coding and we are all for it. But many people have favorite languages as well and it's not hard to guess HolyPython's favorite. On that note, Pyladies is a fantastic program for helping women of all ages become more active in Python community.
Luckily, they are also international meaning you can be involved from anywhere in the world. It's an amazing community to uplift each other, answer connections, synergize, empower and support women programmers particularly interested in Python programming language.
They have one request only: Developers and aspiring developers only, please! So, if you're interested in some other tech subject other than coding they ask you to kindly find a more suitable group on Meetup or somewhere else online.
Besides, personally I really enjoy seeing truly global movements as they enable truly inclusive support systems without any borders which tend to sort of discriminate based on geographical location. So, go ahead and reach out to Pyladies and become a respectful member of their code of conducts.
Techgirlz support your tech events and offers lots of plans, camps and other support for girls. Particularly focusing on middle school girls, techgirlz works hard to support their ambitions in exploring and pursuing future tech careers. What a resource to discover, embrace and support!
18- Technovation Challenge
A global program Technovationchallenge supports girls grow in tech and empower them through learning crucial skills, collaborating and solving real world problems making strategic impact on our world. 
This is yet another impressive organization who supports tech oriented and ambitious girls. Have you been contemplating your future tech career or gaining coding skills? Well, you have no excuse now!
Age limit is from 10 to 18.
If you're older you will have other opportunities to contribute to this movement by becoming a regional ambassador or mentor.
Ps: If you have a young boy no worries, they have an adorable family program for tech orientation.
Also, unlike some of the other organization TechnovationChallenge goes well beyond borders serving all regions in the world. All you have to do this reach out and get involved. Use this momentum and go make it happen!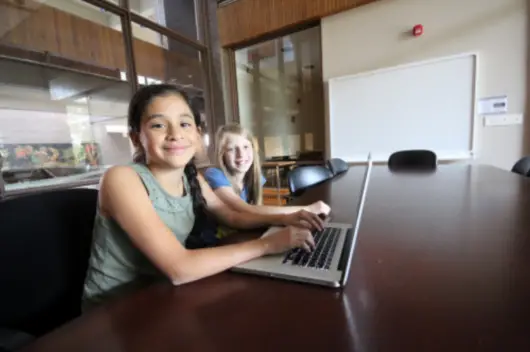 WomenWhoCode is a very impressive organization with fantastic systems to not just help women learn coding but also make bridges between companies and coders through job placements.
1M+ USD annually up for grabs in terms of global scholarships, event reimbursements and tickets.
They are also truly global from Costa Rica to Beijing and Delhi to Guatemala.
They also have multiple events almost everyday all over the world for which you can register through their website.
If you are interested in coding you should definitely consider contacting WomenWhoCode and enjoy lots of benefits and support, they offer and make the community stronger.
Also, they have a very nice curation of coding resources regarding almost any language.
Obviously, Google is pretty big on tech programs and scholarships. If you're a female enrolled in a university academic year or at least intend to you can pursue Google's Womentechmakers formerly known as Google Anita Borg Memorial Scholarship Program.
Young women involvement in tech and particularly programming field hovers around 15% in many statistics available. Whether it's % of developers in Google, Apple, Twitter, FB, Linkedin, Yahoo and alikes or % of IT specialists in developed countries or % of students enrolled in Computer Science programs we see around 15% involvement which is quite low in modern society and even in historical terms.
21- Meetup Women Programmer Groups
Finally, if you're struggling to find your organization, how about finding your own group of people on Meetup? As you can see on Meetup's map, you can find women programmer groups literally all over the world.
I can't think of a more amazing opportunity to join and get support from like minded people near you and empower them and help grow a strong and high quality local community.
We all know there are tons of opportunities in some of the major global cities like New York, San Francisco, San Diego, Tel Aviv, Berlin, Chicago, Sydney, Toronto, Montreal, London, Manchester City etc. But how about joining communities in Skopje, Eskisehir, Rio De Janerio, Oldenburg, Tucson, Utrecht and Rzeszow? Meetup can be very cool indeed.
Keep in mind it might take some hours or even days before someone answers your question correctly. So you don't want to wait way too much anyway. Be proactive.