Exploration of UDEMY, online learning platform.
Read this Ultimate Review before deciding if Udemy is for you.
Analyzed and reviewed by:
Last Updated: June 25, 2021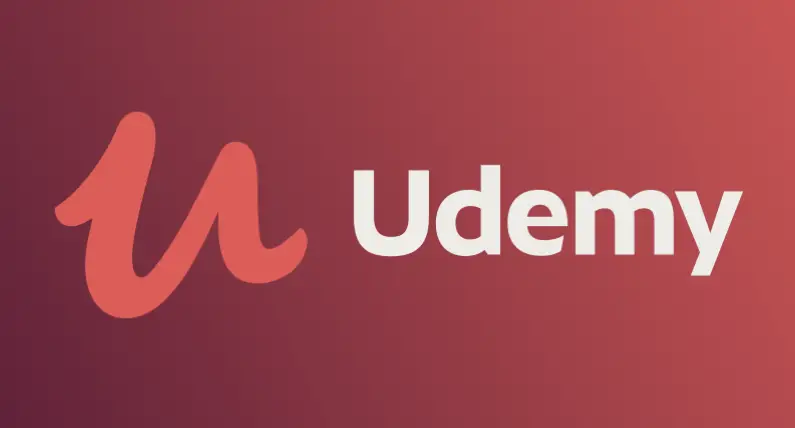 Udemy is a useful online learning  or MOOC platform that is famous and in demand because it offers more than 155,000 online video courses, many of them with amazing reviews.
Udemy is compared to Udacity, Coursera, DataCamp and Treehouse, as it contributes significantly to the online learning ecosystem, making learning more efficient and practical with many learning and career advantages.
Most students and professionals are aware of their numerous high quality online learning platform options but it can be challenging to make the right decision or choose the most suitable platform for personal learning style or objectives.
So, this tutorial is going to help you how to make the right decision when selecting the optimum platforms for your needs and ambitions through an extensive review and tips shared below.
Let us find out how this huge project started in the first place.
Holy Python is reader-supported. When you buy through links on our site, we may earn an affiliate commission.
Udemy is one of the most famous MOOC platforms on the internet. With about 155,000 online video courses now, let us find out how this huge project started in the first place.
The project started in Turkey in 2007, Eren Bali and Oktay Caglar both believed they can make a huge impact on learning worldwide, they then moved to the USA where they started the journey of publishing it and making it ready for both instructors and students to find what they looking for.
Until April 2021, there are more than 10 million students, 155,000 courses, and 70,000 instructors teaching courses in over 65 languages.
Udemy, exploring the platform

Following the rising competition in many fields of work and the urgent need for more skilled persons to handle the work more efficiently, there happened to appear the online platforms for education and learning to satisfy eagerness of students and workers to reach a better level of experience and more abilities to attain in their competition in the work field.
You don't have to be of a certain age group, you don't need to travel anywhere, you just need a passion for learning and commitment to your goals.
Do you remember the time when you first searched for some online courses to improve your skills? Or your friend that advised you to enroll in some online courses? I can assure you that the first or at least one of their recommendations was 'Udemy'. So, what is Udemy? What is so special about it? Is it a really good platform? What to avoid and what to look for when you enter the platform? And so many questions we are going to discuss in this article
A journey inside the platform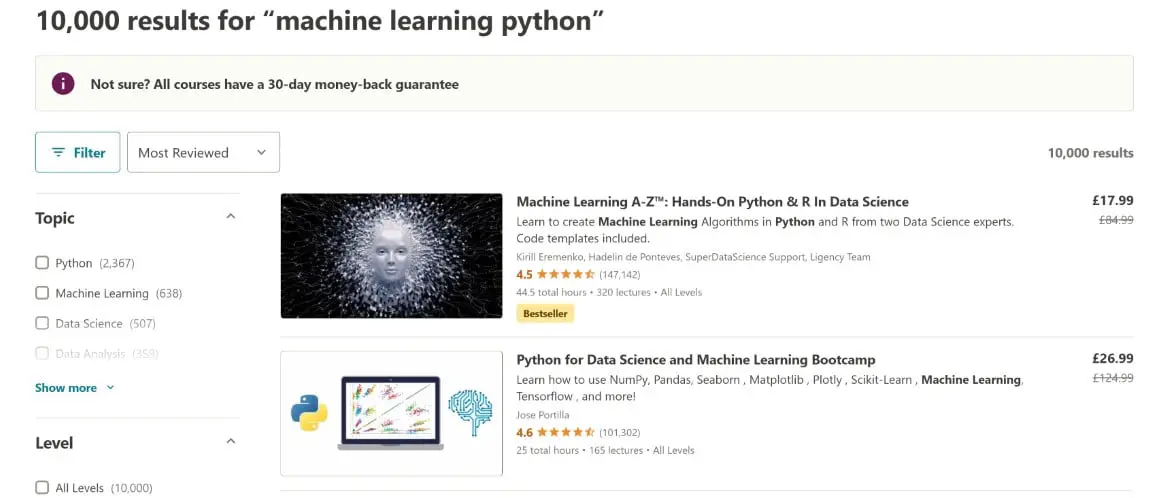 When you enter Udemy, you will first find the Top Categories of courses, and it covers a variety of work fields like Web Development, Data Science, Marketing, and Design.
Signing up is very easy, and it directs you to a question of deciding your goal, whether it be entering a new field or advancing in a current one, and this will lead you to a further question that sets the best recommendations for you, and of course, you can skip it to the first page.
The beautiful thing about Udemy is that you can do 'shopping' for courses. As an online market, you take your cart and start purchasing the courses you desire, so let us look at the pricing.
Udemy presents for you two plans depending on the learning goals you need to achieve. However, these plans are not available to all students, but they are looking forward to reaching all students
If you want to improve your skills in multiple fields that are not related to each other, then it is the perfect plan for you.
It allows you to choose whatever courses you like from over 5,000 highly rated courses on 1,700 different topics.
Concerning the fees, Udemy teams determine the cost according to your location, which is somehow vague!. Subscribing to this plan will give you 7 days free trial before charging you monthly.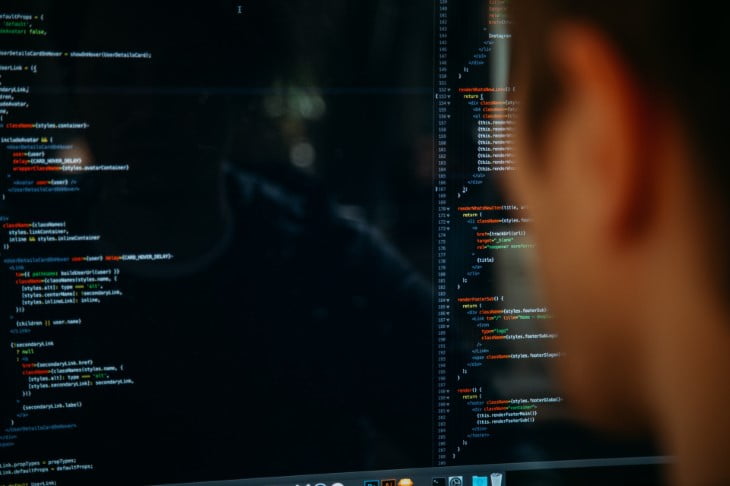 This plan is designed to help IT students to accomplish their certification. When you subscribe to this plan you will have unlimited access to the content you subscribed for. However, you should know that this access would end when you stop paying for your monthly subscription!
Udemy Pro will cost you a $19.99 per month subscription and you will have 7 days free trial at the beginning of the subscription so as to decide whether you continuing or leaving it.
This plan covers a variety of topics, including:
• AWS Certified Solutions Architect – Associate
• AWS Certified Developer – Associate
• AWS Certified Data Analytics – Specialty
• AZ-900: Microsoft Azure Fundamentals
• AZ-203: Developing Solutions for Microsoft Azure
• CompTIA A+ (220-1001)
• CompTIA A+ (220-1002)
• CompTIA Security+
• Certified Information Systems Security Professional (CISSP)
• Project Management Professional (PMP)
• Certified Associate in Project Management (CAPM)
Unfortunately, this plan too is not available to all students, as said in their answer to FAQs, "Udemy Pro is an early release product".
Now that we had a look at the prices, let us find out how good their content is.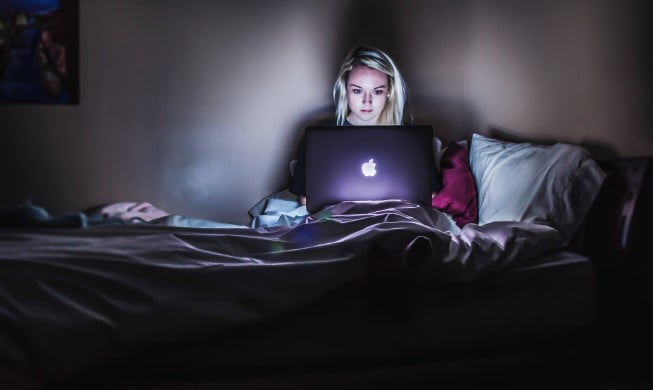 Udemy courses cover a variety of subjects, but the quality of the content on each subject may differ from one to another, and this depends on the demand and the availability of talented instructors and teachers.
Web development, for example, contains a lot of material that is directed to all levels of experience, including beginners and experts alike.
When you enter a new course, you will find a description, the content lessons, what you will learn from it, and the requirements needed to understand this course. When you scroll down you will find reviews from students who previously took this course, these reviews might help you decide to enroll in the course or leave it.
A random free course on Udemy consists of many sections featuring 2 or 3 lessons, each with a video tutorial of the instructor and accompanied with resources used in the tutorial. Reviews on each course will help you have an impression on the video quality and the style of teaching in every course. So, make sure to read reviews first.
I found it easy to move from a lesson to another without any technical issues, you can repeat and move to any lesson you previously passed.
When compared with other platforms, like Coursera and Alison, Udemy lacks many important features.
In order to achieve the best results from your students, you must keep their minds working up along the course, this feature enables you to assess your understanding of the subject material. Thus, it is a vital feature that must be present in all courses no matter what their prices are!
On Udemy, many courses lacked this feature as a part of their curriculum, in contrast with other platforms that makes it an integral part of any course's curriculum.
Another important feature not just in online teaching but in classes too, discussing topics creates a mind storming environment and motivates students to do more research and be eager to find more information. Unfortunately, this feature isn't present on Udemy, but you can find in other platforms.
I found this specific feature on DataCamp while exploring their python related courses. It is only important if you looking for programming courses, so you might want to check for other specialized platforms like DataCamp for this feature.
However, if you just looking for courses with just guiding explanations, then I don't think this features matters that much for you.
4- Partnership with Universities
This is a vital point that is giving Coursera much more credit than Udemy, and it is a reason why many people always have concerns about online learning.
This partnership provides hundreds of online courses, which, by being provided from universities themselves, makes the certificates more recognizable when added in your resume, let aside the authenticity of the content itself!
Although, the availability of talented and well experienced teachers might make it up for you if you only looking for a good content and no need for a formal certification
5- Opening access for paid courses to people who can't pay
Some platforms give their students a chance to have access to paid courses for free, only when they send a convincing letter to the customer service explaining their financial status and what they looking for with these courses.
Certifications and money making opportunities
Although Udemy is a leading platform in the MOOC field, their certifications are not the best to count on regarding job opportunities. Owing to many factors:
1. Any teacher, either skilled or not, can record some videos and upload them on Udemy as a new course, of course, they don't mind education, but employers tend to ask for real certifications from accredited universities that mean their owners passed the course with success and acknowledged every part of the course materials.
2. Course materials themselves might vary according to the quality of the course and the instructor. This means you can pass a free or little paid course in a certain subject without getting any real benefit!
3. As said before, you don't get tested regularly on Udemy, the employer would have doubts about the experience you gained from this course.
However, Udemy would be the best start for improving your skills. The real benefit of Udemy is to improve an existing skill to a better level, or even learning new ones relevant to your job that would help you work better, faster, and more efficiently.
Coding, for example, is a rich category, if you want to improve your Coding, you will find hundreds of courses teaching you new things in any coding language you desire, with any level of experience.
Languages is another example, if you are a translator and looking for improving the languages you are translating, Udemy presents you with hundreds of language teachers to improve your level in any language you need.
Writing, too, is a rich category in Udemy, many courses to help you get better in writing fields, like academic and literature writing.
Udemy can be a sort of 'useful entertainment' for you, you may learn a new language, or even improve an existing one!
Udemy Sale
You can now enroll in Udemy courses for $12.99 only. Hurry up and take advantage while the Udemy Sale is still on!
Udemy, Exploring the platform
Following the rising competition in many fields of work and the urgent need for more skilled persons to handle the work more efficiently, there happened to appear the online platforms for education and 
In conclusion, Udemy is a good platform as a starting point in improving your skills; you can count on them if you are looking for a specific skill to improve. However, you will miss the feature of frequent testing and exercises n certain subjects like Coding and Writing.
However, if you are looking for something formal to be added to your resume and back you up in interviews, then I have to warn you, Udemy certificates are not always recognizable by employers.
Their subscription plans are good but, unfortunately, not available for all students, though they do some good discounts from one time to another.